Diversity is vital to our success as a global company. By actively promoting an inclusive workplace, we strengthen our connection with our employees, clients, suppliers—and the markets we serve.
At CBRE, diversity and inclusion are more than core values—they're a competitive advantage. By creating an environment where each and every individual is valued for who they are, recognized for their contributions and given the chance to grow, we open our business up to new perspectives and opportunities.
Diversity & Inclusion at CBRE
[music]
Bob Sulentic, President and CEO (00:07):
At CBRE people are the key to our success. We produce our best results for clients and the company. When people from different backgrounds and walks of life, come together to generate new ideas and find new solutions. We encourage this outcome by supporting our people as individuals and encouraging them to bring their unique perspectives and life experiences to work every day.
Lauren Sanchez, Learning & Development Manager (00:33):
Powerful experiences I've had as part of the women's network is getting to serve as a local chapter leader for our philanthropy efforts here, part of a bigger team that's advocating for you and cheering you on.
Grayson Gill, Americas COO. Property Management (00:46):
There's such a wide range of jobs and positions within CBRE. You can really come into this company, determine what your passion is and follow that path. There are open doors. Everybody I have yet to see a spot or a place or a growth Avenue that I cannot take advantage of. There is no glass of
Darcy MacKay, Chief Human Resources Officer (01:01):
It's that diversity of perspective and backgrounds and thoughts and ideas that brings us to produce the innovative outcomes that our clients expect. We are leaders in our industry in LGBTQ workplace inclusion, being in a workplace where you see people that are similar to you creates that sense of belonging. This allows for employees to bring out their full potential. It is not just a good thing, but it is the right thing.
Ed Schreyer, COO Americas (01:31):
I would say the majority of the great ideas we have come from the field they're in the trenches every day, the client sees them more than they see us in a senior leadership standpoint. And those ideas make their way up. And then it's up to us to really do something with that. But that's just a great outcome of these types of meetings.
Andrew Foote, VP Learning & Development (01:48):
I've seen our diversity programs growing nicely, starting very small. And now today, seeing thousands of people involved in multiple different diversity programs and diversity groups, this aspiration that we have to be, world-class a diversity goes hand in hand with that, with all of the network groups, the strategies are alive and well, and they're all growing.
Bobby Griffin, VP Diversity & Inclusion (02:08):
You don't have to have the particular demographic around which deployed network group is formed to be a member of that group. Groups are incubators for inclusion, not vehicles for exclusion. And some of the things that happened in those employee network groups are employee development, mentoring, best practice sharing. I in ways to add value all the way around both to the employee and to the business.
Jesse Trevino, Senior Business Servuces Coord (02:29):
I think I've enjoyed the most so far is really collaborating with colleagues and peers across the country, within different departments and the lines of business.
Jacob Han, Financial Analyst (02:39):
There's so many things that people can offer. Their thought processes are different. They have different personalities that could volunteer together. Everyone has great values that they can bring together.
Announcer (02:49):
At CBRE Diversity helps us feel advantage.
Multiple Speakers (02:53):
I am CVRE. I am CBRE. I am CBRE. I am CBRE. We are CVRE.
Bob Sulentic (02:59):
This is CBRE.
[music playing]
Creating an Inclusive Environment
CBRE partners with clients, vendors and local employment agencies to promote acceptance and inclusion while creating more accessible workplaces for people with disabilities. We value our employees as individuals, celebrate their differences and invest in their professional success. We strive to create an inclusive environment where our employees can bring their whole, authentic self to work, and are at our best when people with different backgrounds and experiences come together to produce great results for our clients, our communities, and each other.
*Company Benefits
Medical coverage through multiple providers
Prescription Drug coverage
Dental coverage
Vision
Supplemental Employee Life insurance available
Buy-Up Long-Term
Supplemental Benefits (Accidental, Legal, Identity, more)
*Contact CBRE for specific details.
Accounting/Finance
Administration/Operations
Consulting - Advisory
Digital/Technology
Health/Safety
Investments Services
Marketing/Communications
Property Management
Research
Transaction Management
Business Development
Construction Management
Corp Real Estate Services
Facilities Management / Engineering / Maintenance
Human Resources
Legal
Project/Program Management
Purchasing/Procurement
Sales/Brokerage
Valuation/Appraisal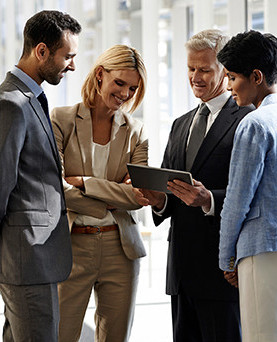 CBRE Group, Inc. (NYSE:CBRE), a Fortune 500 and S&P 500 company headquartered in Los Angeles, is the world's largest commercial real estate services and investment firm (based on 2019 revenue). The company has more than 100,000 employees (excluding affiliates) and serves real estate investors and occupiers through more than 530 offices (excluding affiliates) worldwide. CBRE offers a broad range of integrated services, including facilities, transaction and project management; property management; investment management; appraisal and valuation; property leasing; strategic consulting; property sales; mortgage services and development services. Please visit our website at www.cbre.com.