Semper Paratus - Always Ready
Careers at the U.S. Coast Guard
You don't have to enlist to join the U.S. Coast Guard. A workforce of over 9,500 civilians provide essential services in diverse business and technical fields while enjoying superior workplace training and excellent federal benefits in positions located across the U.S. There are over 200 series within the civilian workforce including, but are not limited to: computers/IT, economics/finance, engineering, marine safety, law, medicine, procurement, contract management, security/intelligence, trades/craft/labor, and vessel traffic management.
Video: Every Day in the Coast Guard
Every Day in the Coast Guard
Video of various ships, waterways and Coast Guard personnel working. Statistics that overlay video include:
Saves 12 lives.
Assists 60 people in distress.
Conducts 44 Search and Rescue (SAR) cases.
Conducts 107 marine inspections.
Conducts 48 waterborne patrols of critical infrastructure.
Conducts 15 fisheries conservation boarding.
Facilitated movement of $12,600,000,000 of goods.
Screens 329 merchant vessels for security threats.
Investigates 34 pollution incidents.
Saves over $1,200,000 in property.
Interdicts 7 undocumented migrants.
Services 80 buoys and fixed Aides to Navigation (ATON).
Seizes 1,221 pounds of Cocaine.
(Street value of approximately $83,000,000)
Investigates 50 marine casualties.
Escorts 9 high capacity passenger vessels.
Conducts 12 security boarding in and around U.S. ports.
Can you get onboard with our team?
Call a Recruiter today.
#gocoastguardprovidence #workharder #everyday #missionready #essentialworkers
Now Hiring People with Disabilities for
Computers/IT
Economics/Finance
Engineering
Marine Safety
Law
Medicine
Procurement
Contract Management
Security/Intelligence
Trades/Craft/Labor
Vessel Traffic Management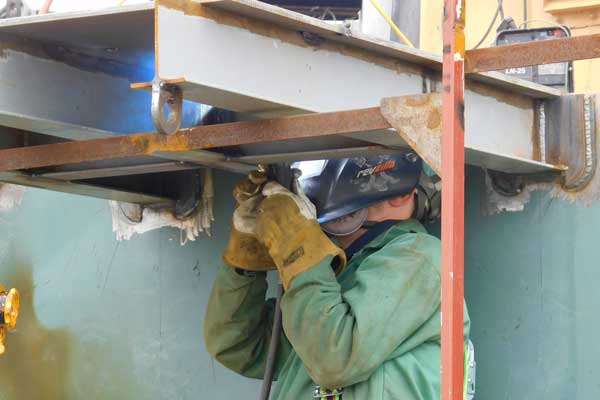 About the U.S. Coast Guard
The Coast Guard is the principal Federal agency responsible for maritime safety, security, and environmental stewardship in U.S. ports and waterways. In this capacity, the Coast Guard protects and defends more than 100,000 miles of U.S. coastline and inland waterways. As one of the five Armed Services of the United States, the Coast Guard is the only military branch within the Department of Homeland Security. In addition to its role as an Armed Service, the Coast Guard is a first responder and humanitarian service that provides aid to people in distress or impacted by natural and man-made disasters whether at sea or ashore. The Coast Guard is a member of the Intelligence Community, and is a law enforcement and regulatory agency with broad legal authorities associated with maritime transportation, hazardous materials shipping, bridge administration, oil spill response, pilotage, and vessel construction and operation.