Digital accessibility, powered by
people with disabilities.
At Fable, we believe that to make truly accessible digital experiences, people with disabilities need to be included in the process from the start. For this reason, we have created a community of accessibility testers who use assistive technology in their daily lives who are paid to test digital products (websites and apps). Work is flexible and testers can commit more or less time depending on their preferences and schedules.
Are you passionate about accessibility?
Do you believe that people with disabilities should be at the forefront of helping businesses achieve accessibility compliance and beyond? Do you believe that all people should be able to use technology? We are looking for people who can help us achieve our mission.
Fable's accessibility testers work 100% remotely throughout North America.
Fable is an accessibility platform powered by people with disabilities. Fable moves organizations from worrying about compliance to building incredible and accessible user experiences.
Fable enables accessibility managers, user researchers, designers, and developers to connect to people with disabilities remotely and on-demand. Fable also provides full-service accessibility audits, training, and expert-led workshops that help companies operationalize accessibility.
The best digital teams work with Fable to make products more accessible for over 1 billion people who live with disabilities.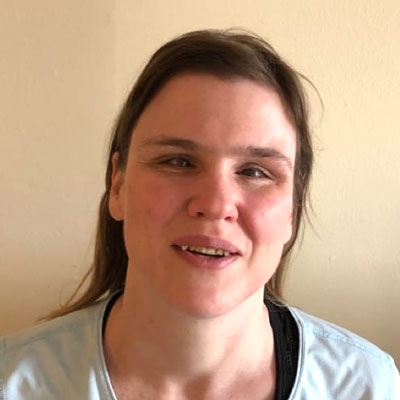 "I want to set testers up for success not only at Fable, but in the accessibility field and tech industry more as well."
LYNETTE
COMMUNITY MANAGER
"…when you embrace accessibility and inclusion, the way Fable always has, you end up with amazing people who can do amazing things."
SAM
ACCESSIBILITY EVANGELIST
Fable is for people who use the following assistive technologies in the USA and Canada.
Flexible scheduling, remote work, opportunities for advancement, opportunities to learn new skills.
Video: Fable - Digital Product Testing by People witih Disabilities