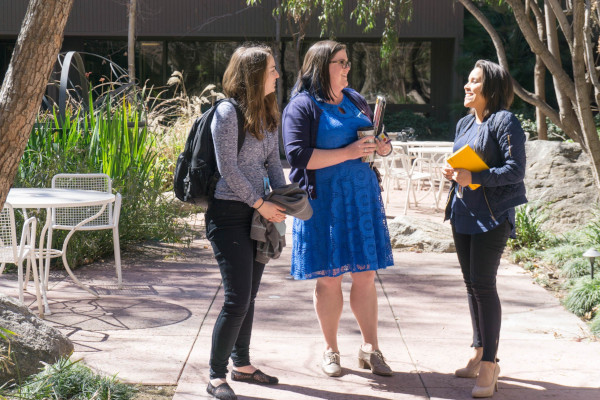 We make technology that matters
We believe The Science of Where® can transform the world by unlocking data's full potential in every organization.
At Esri, we bring meaning to maps. We pioneer problem solving using GIS and believe The Science of Where® can transform the world by unlocking data's full potential in every organization. Our mapping and analytics software, ArcGIS®, connects everyone, everywhere through a common visual language—maps—that inspires positive change in industry and society. Using this powerful platform to reveal deeper insight into their data, Esri users—developers, educators, industries, and governments around the globe—are creating the maps that run the world.
We believe having a diverse workforce makes us stronger as an organization. When employees of different backgrounds, cultures, nationalities, and perspectives come together, brainstorming and solutions are more diverse, resulting in innovative products. This also helps our employees feel a sense of inclusion and belonging. Esri supports a number of employee resource groups for colleagues with similar backgrounds and interests, and their allies, to support one another. Connections are made via networking events, "lunch and learn" educational sessions, and the many channels of our internal communication platform. Some of the more established groups include Black, Hispanic, Asian, veteran, colleagues with disabilities, LGBTQIA+, and women in tech employee communities with others frequently being created.
Video: Esri employees talk about their work
Software Engineer
Customer Service Representative
IT Support
Accounting
More!
Redlands, CA
Charlotte, NC
Washington, D.C.
Remote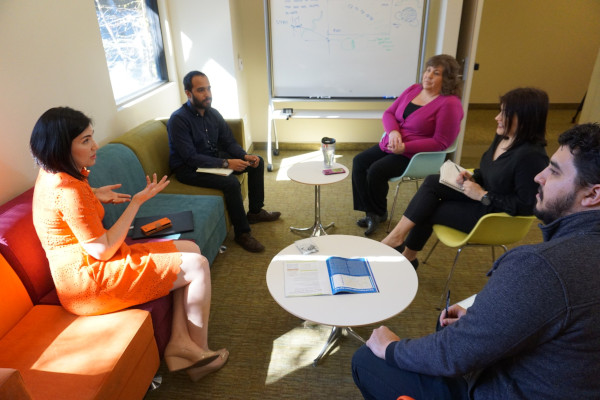 We build cutting-edge geographic information system (GIS) technology that our customers use to solve the world's most complex challenges—slowing climate change, stamping out disease, designing a better city, fighting crime, and much more. Our ArcGIS® platform is helping communities around the globe respond to the COVID-19 pandemic by monitoring the surge, managing testing sites, aiding essential workers in finding childcare, mapping food and essentials, and keeping residents informed and safe.
Our staff come from all corners of the world, working in small teams to make big ideas happen. Headquartered in Southern California with offices around the world, Esri is a growing, financially-stable company with 4,700 employees. At Esri, you'll collaborate with colleagues in a team environment and see your ideas become successful solutions. Visit our booth to learn more about why we're so passionate about what we do. Maybe our next big idea will be yours!